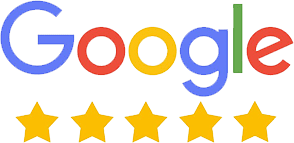 What our customers are saying
We went into the remodel quite nervous but Miles and Missy put us at ease right away. We wanted our whole first floor converted into a large open kitchen. They treat you like family and walk you through the process of a remodel every step of the way. They came out and looked at the kitchen area and we gave our vision and then they helped us see a bigger picture. They sat down with us after that and showed us what they could do for us and made changes on the fly at their office. Missy helped with color choices and patterns that look amazing. Jeremy and crew were very efficient and courteous. As the production started, if we had concerns or changes they were willing to work with us and they were fast. Kitchens By Design personnel make you feel like you are their only customer which I know wasn't true. The finished kitchen turned out even better than I had imagined and it started a month early and finished in the timeframe we were give. I definitely recommend them for your kitchen remodel!
Wanana Miller
We are loving our new kitchen and so pleased with the design. Rick and his team were terrific.
Sallie
If I could give them more stars, I would. I absolutely love the work they did on my master bath. It was a total overhaul, and they did an excellent job. The man in charge of the construction kept me updated every morning of his planned work for that day, and every afternoon before he left of what he accomplished that day. They had to move an attic access, tear out part of a wall, repair water damage, and so much more. He also asked everyday if there was anything we didn't like or wanted to change and was more than happy to meet our requests. My bathroom turned out great, and in only 8 days. THANK YOU!!!
Linda
They did an outstanding job on our kitchen. I can't say enough about how attentive they were to our needs and spending time with us answering all our questions. Our installers, Rick and Riley were fantastic, very detail oriented, listened to our questions and needs. They were very polite and always cleaned up after themselves. I can't think of anybody else that I would want to remodel our kitchen. KBD made this a truly rewarding experience! Thank you to Missy, Miles and our installers!
Bob
KBD recently finished our kitchen remodel and we are incredibly satisfied with everything. The designer made sure we were happy every step of the way, the scheduler ensured a smooth removal and install of the countertop and backsplash. The installers were efficient, knowledgeable and performed the work quickly and with minimal interruption to our lives. I would not hesitate to use them again and have referred them to several of our friends.
Tim & Renee
Kim and I would like to take this opportunity to express our appreciation for the amazing kitchen you created. We waited a long time to do this project and we are glad we chose Kitchens By Design because it all starts with the design. We had a concept in mind but did not know exactly what we wanted… until we saw the proposed design. The layout is organized and beautiful and so much easier to work in than our previous kitchen. Recommendations from the team were spot on. For example, I would never have chosen the type of wood recommended for our cabinets but I am so glad I listened because I cannot imagine any other cabinets looking as great as these do.
The entire team was easy to work with and open to input and changes during the evolution of our project and all course corrections were handled professionally and seamlessly. We give Kitchens By Design our highest recommendation and look forward to working with them on future projects.
Ken & Kim
I would like to take a moment to express my thanks to the Kitchens by Design team. My recent kitchen remodel turned out better than I ever would have expected. Although my kitchen is not large, Miles and Missy's design maximized every inch of space. Doug was amazing. He has the ability to work out any issue with the utmost patience and persistence, his "fixes" for unforeseen glitches only enhanced the original design. He truly enjoys and respects his craft. The other installers, tile and counter top, were both friendly and professional.
Everyone's attention to detail and perfectionist attitude resulted in a kitchen that is warm and beautiful, and that I hope to enjoy for many years to come.
Beverly and Randy
What an excellent experience I had with you! I shopped a year for a kitchen designer and just couldn't find anyone I liked/felt comfortable with or a design I could actually live with. Thanks to Amber & Bruce to come up with an unbelievable design & beautiful products. Brad did an amazing job making it a reality! He listened, advised and just made the impossible possible. It was just a pleasure to work with everyone there. The result speaks for itself, I love my kitchen!!
Pam
Miles and Missy,
Thank you so much for helping out on our kitchen renovation. The kitchen looks fabulous! We really appreciate all of the time you took to go over the details and make sure we had everything we needed. Your attention to detail reassured us that you were the right company to do this job. Rick was great to work with, very pleasant, and always kept us up-to-date on the progress of the renovation.
Now that we've found a great company to work with we're thinking about a master bathroom remodel.
Thanks again,
Michael and Mary
Missy,
Thank you all so much for helping us remodel our kitchen and paint the adjacent areas after the fire! We love the results! We appreciated your professionalism and your kindness. Throughout the process, you and Miles and all your crews treated us like family, which made the process so much easier!
Now that we've been able to enjoy the spaces for a few months, we appreciate your expert advice and the attention to detail even more than when the job was first finished. I highly recommend Kitchens by Design, and I will continue to send friends and neighbors your way!
Sincerely,
Sheila and Gregg